Natural Anti Aging Soap Traditionally Handmade With Shatavari, Ashwagandha and other Herbs, Camel Milk And Other Essential Oils Formulation
Shatavari is one of nature's best-kept anti-aging secrets. The saponins in Shatavari root helped reduce the free-radical skin damage that leads to wrinkles. Shatavari also helped prevent collagen breakdown. Collagen helps maintain your skin's elasticity.
Ashwagandha is effective and promotes healthy skin and lifestyle. Ashwagandha is rich in bio-active principles such as withanolides, saponins, and alkaloids which deeply cleanse, moisturize and calm the skin.
Ashwagandha, Shatavari, and camel milk are very rich in Vitamin C which helps in even out clearing blemishes and evens out your skin tone while giving it a natural glow. These actives help to reduce fine lines and age spots, refine skin texture, and give your skin a smooth, luminous texture. The potent antioxidant properties help to protect the skin against free radical damage and slow down the aging process by firming up your skin for a more youthful look.
It's natural soap ingredients and cold-pressed soap, even the fragrance used is 100% naturally derived high-grade fragrance. It is free from harmful Paraben & SLES (Sodium Sulfate) chemicals.
Natural Anti Aging Soap With Benefits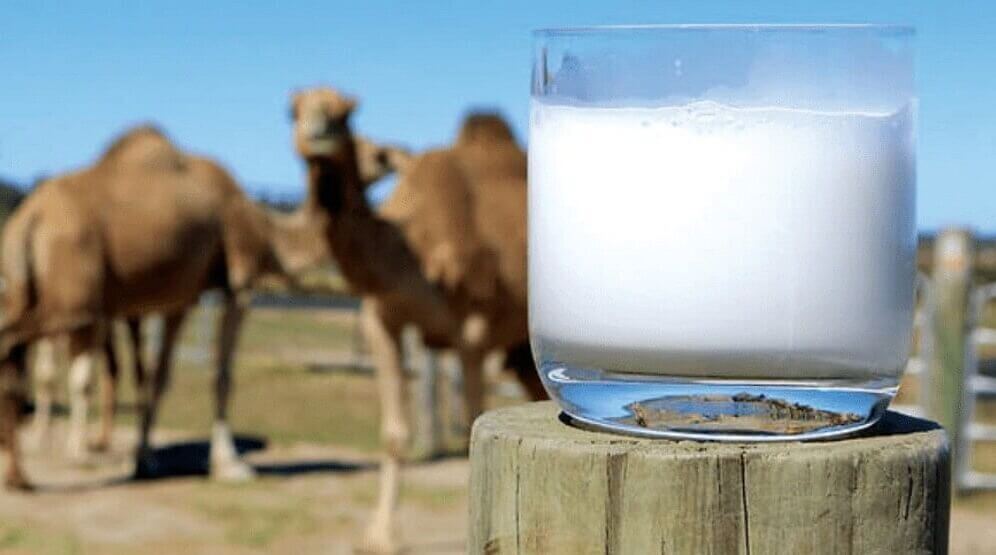 Camel Milk:
Camel Milk contains five times vitamin C compared to other kinds of milk along with elastin protein that helps to stimulate collagen, a protein that gives skin a smooth, supple texture. Our bodies produce Collagen and Elastin, but as we age, our skin unable to produce enough level of collagen and elastin that lead to Skin Sagging, fine lines & wrinkles.
Camel milk is a rich source of natural AHA lactic acid that gently dissolves proteins to exfoliate dead skin cells by which fresh, younger-looking skin underneath is revealed.
Ashwagandha:
Ashwagandha soap soothes and protects against dry, rough skin. The compounds referred to as withanolides help cleanse dirt and impurities, which can prevent clogged pores and acne.
Ashwagandha boosts DHEA, which is a precursor to both testosterone and estrogen. It incites the production of vital proteins for healthy skin hydration. DHEA and estrogen help in maintaining the skin youthful by stimulating the collagen generation and increasing the natural skin oils. It also lowers cortisol levels and prevents stress from aging the skin.
Anti-inflammatory. Ashwagandha has anti-inflammatory properties, which makes it beneficial on pimples. …
Skin stress. Ashwagandha is also considered a cosmetic substance. …
Reduces oil secretion. …
Anti-aging. …
Hyperpigmentation. …
Skin hydration.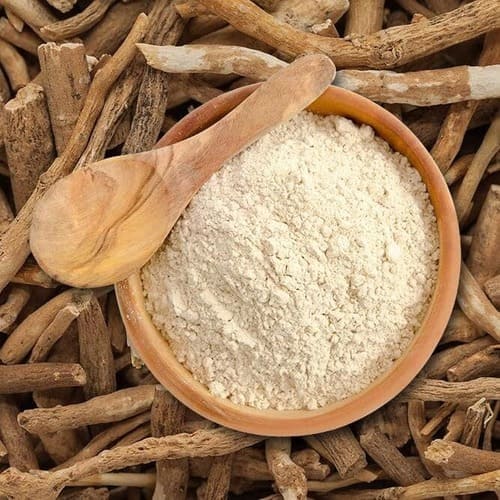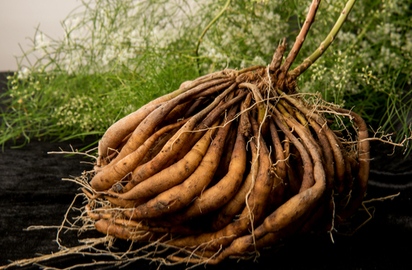 Shatavari:
Shatavari root is known to be rich in anti-oxidant that it protects the body, skin, and hair from free radicals.
Shatavari along with camel milk gets rid of wrinkles and fine lines. Shatavari is a traditional Ayurvedic herb that can help re-balance levels of estrogen, progesterone, and testosterone and help to prevent acne and outbreaks.
Grapeseed Essential Oil:
Known for its anti-inflammatory, antimicrobial, antioxidant effects, the grapeseed oil. These properties along with the high concentrations of omega chain fatty acids and vitamin E in grapeseed oil have made it a common topical skin treatment.
Grapeseed oil has proven antimicrobial properties and has been used for treating acne outbreaks.
Grapeseed oil has been tested along with a number of other herbs and essential oil in this anti aging soap ingredients that boost the elasticity and softness of your skin, moisture of your skin, softness, and bounce-back ability.
Grapeseed oil helps the skin in using vitamin E and vitamin C more efficiently and preserving the skin effectively.
Perilla Seed Oil:
Etenal anti aging soap rich in Perilla seed oil which is excellent for treating aging skin – it is rich in omega-3, soothing, repairing, and providing powerful antioxidant protection for mature and aging skin. Rich in flavones, it offers potent antioxidant activity thus helping to prevent free-radical-induced damage to the skin cells, which can result in premature aging.
Castor oil – recommended for keeping the skin moisturized and healthy.
Improves Skin Glow:
This Shatavari and Ashwagandha with essential oils 100% natural soap purify the skin, by eliminating toxins and gives an instant skin glow. .